The Gateway Arch Is Always A Sight For Me To See. Not Just The Name Has Changed And Now It's Even More Impressive As The Gateway Arch National Park.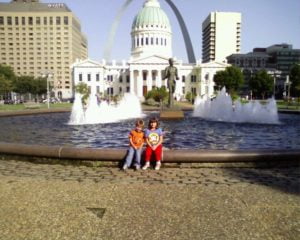 I grew up just across the river from St. Louis, Missouri.  As a child my parents took me to the amazing museum beneath it, and I think I can recall going once or twice on a school field trip with my peers as well.  I remember being with my parents best because they treated me to a meal on the McDonald's River Boat.   Talk about a nostalgic memory of experiencing St. Louis.
When my children were young the boat was already long gone, but I still took them to the arch grounds too.   There was major renovation done recently and now it's being rediscovered by folks worldwide as The Gateway Arch National Park, with more access and other activities for tourists to do.
If You Haven't Been There Or Ever Since Before The Renovation Add It To Your List Of Places To Go And Visit.
You can follow Gateway Arch National Park on twitter and other social media.  View this video about the rediscovery of the Gateway Arch.
Once Upon A Time…
"People said it would fall.  They said a poorly funded project would leave the nation with a half finished monument but instead it became an international symbol of the United States.  It is an architectural & design masterpiece touching everyone who touches it." – The Gateway Arch: A Reflection of America Documentary.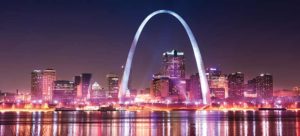 "The Gateway To The West"
"The Gateway Arch reflects St. Louis' role in the Westward Expansion of the United States during the nineteenth century.  The park is a memorial to Thomas Jefferson's role in opening the West, to the pioneers who helped shape its history, and to Dred Scott who sued for his freedom in the Old Courthouse."   Click here to plan your visit.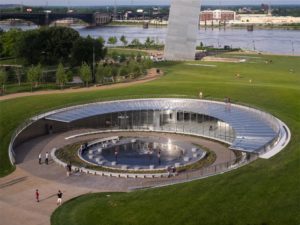 More Has Changed Than Just What Was Stated In This video by USA Today.  Visit And See For Yourself!
 C
For Instance, Now It's More Tourist Friendly. Check Out The Video Time Lapse Of The Renovation.
Check Out The View Of The Courthouse From Up Inside The Arch.   Spectacular!
There's So Much To See In St.Louis!
The Great Forest Park Balloon Race Takes Place Annually.   Featured Image and Photos Below Are By Justin Barr Of STL From Above.
I'm Always In Awe Of  This Place And I Hope That You Too Will Make Memories As Precious As  The Ones I Have!  Consider Using The Hashtag #STL If You Share Your Experiences on Social Media When Your Next Adventure Takes You On A Tour Of St.Louis.
Amazon purchase Links Courtesy Amazon Services LLC Associates Program.
Disclosure: Some images displayed as advertisements are affiliate links, meaning at no additional cost to you, a commission is earned if you click through and make a purchase.  Thank you for your time and support.