Email jcordle1987@gmail.com To Book
Commercial Reel

When Not Acting Or Modeling Joshua Cordle Spends His Time On The Sea Correcting Charts And Steering Ships As A Merchant Mariner.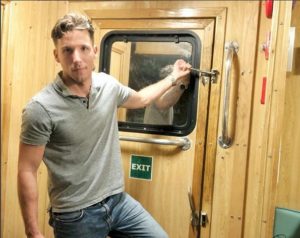 His Abilities Go Far Beyond What Meets The Eye.  Not Only Is He Goal Oriented But He's Successful At Reaching Them.
He Once Designed & Had Built A Tiny Home Inside A Van…
He did it with purpose in mind, to enable himself to travel wherever, whenever he wanted and while saving himself the additional cost of room and board.  See photos below of his accomplishment.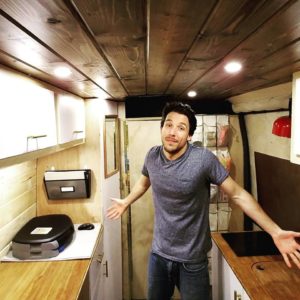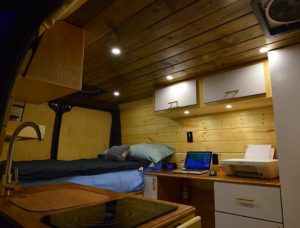 He Never Has A Dull Moment!
Ships and automobiles aren't the only methods of transportation for the shining star.   Planes are a big part of the routine for this frequent international traveler.  Recently Josh spent time and will be returning to a place known as Nicosia, Cyprus.   Rumor has it that it's a hidden gem with one museum after another of historical proportions.  Josh has been divulging his love for the people he's met, the things to do, and places to visit while on location.
Today I boarded flight UA1233 to Houston where I witnessed a life saving flight attendant. She preformed the Heimlich manuver on a lady unable to breath & in panic. I never got her name but will now always fly United. #shero #heros #united #unitedairlines #24 #wonderwoman #lucky

— Joshua (@LuckyCordle) October 2, 2018
He's Gained A Number Of Experiences Modeling & Acting In Florida, Georgia, And New York.
Always working hard to nurture his acting career, he meets a lot of interesting people in the process.
Watch The Videos Below To See Joshua In Action.
He's been featured on the Oxygen Channel's show Snapped twice now, with his latest conquest as taking on the role of notorious serial killer Ted Bundy.  More credits can be seen on his IMDb page. 
View The Solemn Short Film Below To See Joshua Act The Role Of A Young Man Struggling To Let A Loved One Go.
Josh was attending acting courses at the New York Film Academy in New York City when he acted in this film.
His Modeling Career Kicked Off With Print Advertisements.
Interested In Booking Joshua For A Role?   Make Contact Now.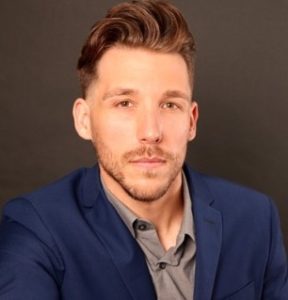 Disclosure: Some images displayed as ads are affiliate links, meaning at no additional cost to you, a commission is earned when you click through and make a purchase from the advertised companies.